Snorkeling & Scuba Diving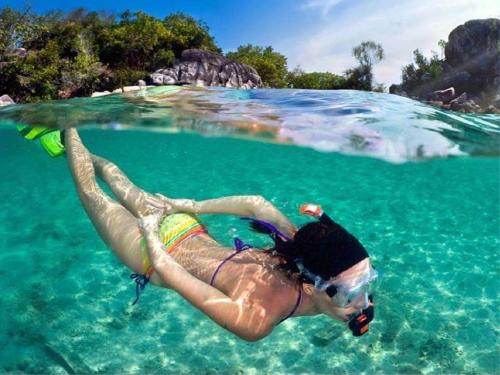 Discover the magic of colorful coral reefs, marine life on nearby offshore islands. Boasts travel day with professional staff on board, ensuring a safe and fun filled day for the whole family. You can join it : half day and full day.
Elephant Trekking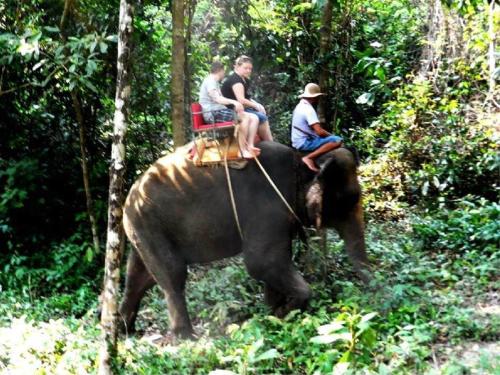 Sample some of the beautiful scenery on Koh Chang, from the rivers to the mountains whilst riding on majestic elephants ?Chang? in thai means elephant, so Koh Chang is the perfect place to appreciate these gentle giants. Can join it : half day and full day.
Tree Top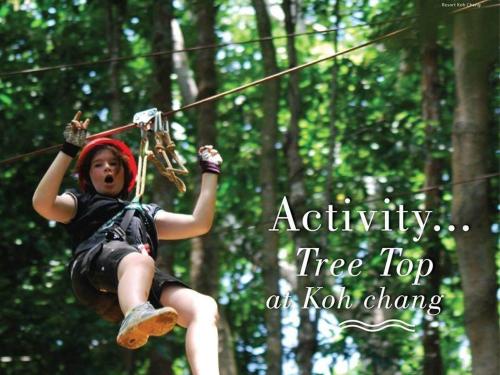 Set in the south of the island, arrange huge jungle tress, you will find our array of ropes, swings, bridges. This adventure park is designed to challenge both young and old alike. A venturesome day out.
Around Island Tour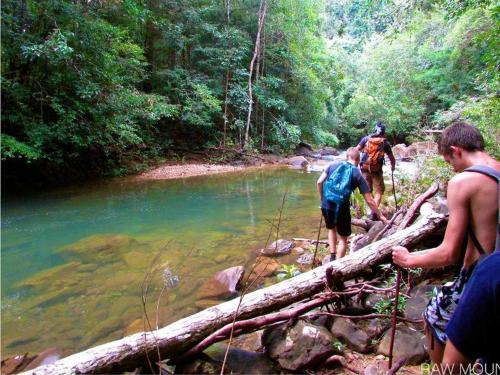 Koh Chang is never short on fun things for visitors to partake in. Due to its mountainous and hilly landscape, Koh Chang isn?t built for breezy getting around. You can rent a motorbike from the many motorbike rental shops found virtually on every beach on Koh Chang. If you come with your own car that?s wonderful to go around from the pier to Bangbao. You will see the main view point at White Sand Beach, Klong plu water fall at Klong Praow beach, drive up and down hill to Bangbao to the end of Koh Chang.